Welcome to Royal Paper Dolls!

Royal Paper Dolls is a unique gallery of paper dolls representing famous Kings and Queens throughout history. The goal of this web site is to bring famous people of the past to life, using a combination of portraits, costumes and biographies.
We are currently featuring paper dolls of the Tudor Kings and Queens of England. You may print out the dolls, free of charge, for your own personal enjoyment and education.
| | |
| --- | --- |
| | We have paper dolls of King Henry VIII of England and his six wives, with colorful Tudor period costumes for each Queen. |
| | New!!! We've also added a paper doll set featuring Lady Jane Grey, Queen for Nine Days. |
King Henry VIII & His Six Wives
The Six Wives of King Henry VIII web site contains paper dolls of King Henry and each of his wives.
Above is a sample of two of the historical paper dolls available on the Six Wives of King Henry VIII page. Each of Henry VIII's six wives is represented, and each Queen has three authentic Tudor period costumes.
In addition to the paper dolls, a short biography is provided for Henry VIII and each of his Queens. Henry VIII and his wives led fascinating lives. Some of these women had a major impact on the history of England and the world itself.
Click on the picture of Henry (above) or the picture of Anne Boleyn (above) to visit the Six Wives of King Henry VIII paper doll Web page. From there, you can select the specific King or Queen doll you want to see.
You can also click on the menu bar titled "Henry VIII's Six Wives" (see left side of page), or on the link below, to enter the Six Wives of King Henry VIII paper doll web page.

New!!!
Lady Jane Grey Paper Dolls
We now have paper dolls of Lady Jane Grey! At the age of fifteen, the Lady Jane Grey was declared Queen of England in the year 1553, following the death of King Henry VIII's son Edward VI. She was a grandniece of Henry VIII, and a member of the Royal House of Tudor.
Lady Jane's brief reign lasted only nine days. She is remembered for her courage and dignity during her short time on the throne, and for her unwavering devotion to her beliefs in the face of adversity.
The Lady Jane Grey paper doll has four colorful costumes from the Tudor era. Also included is a paper doll of Lady Jane's husband, Guildford Dudley.
To visit the Lady Jane Grey paper doll page, click on either of the two portraits shown above.
You can also click on the Lady Jane Grey menu bar on the left of this page, or on the link below, to view the Lady Jane Grey paper dolls.

You are welcome to print these paper dolls for your own personal use and enjoyment. Any other use, including commercial use, reproduction, or publication in other works, is copyright-protected and not allowed.
I hope you enjoy your visit to the Royal Paper Dolls web site. Thank you for stopping by!
Please send any questions, comments, ideas or feedback to the email address below. I would love to hear from you!
Also, please visit my brother Brett McCarron's fabulous freebies2go.com web site, for a huge variety of free samples, products, services and other free stuff. You'll be glad you did!
Click on the link below to visit freebies2go.com:
Copyright 2001 by Laurie McCarron Sebastian
Last Update: December 2004
Note: All paper doll art work was done by Laurie Sebastian, using pencil, charcoal and pastels. The Web Site was constructed by Laurie Sebastian using Microsoft Front Page.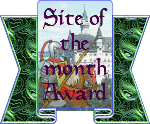 Awarded to Royal Paper Dolls Website by Bryde's Medieval Website & Goodies